No medical errors here—all smiles!
(Yes, I know the Potato Man—he had surgery.)
Mrs. Pope's and Mrs. Smithson's A & P class participated in a potato-man lab activity this week. They performed surgery on the potato and used the terminology that was learned the previous week performed surgery on their potatoes. Next week, they will have a Socratic seminar to discuss cases in which medical errors occurred (amputating the wrong limb, etc.). The students will discuss how to prevent such accidents from occurring.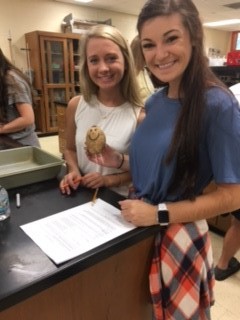 Emma Simons and Brooke Felts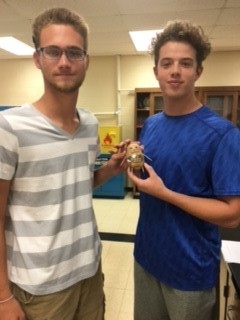 Hunter Ledbetter and Coby Presley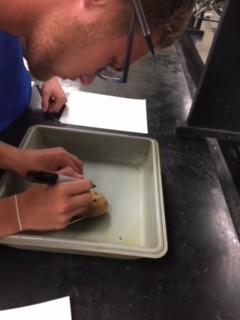 Hunter Ledbetter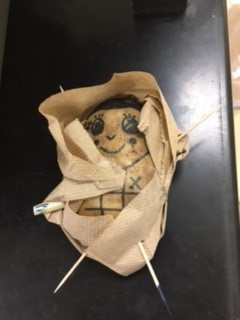 The Potato Man himself