Mrs. Smithson's A & P Class Dissects Tomatoes
Kenzi Hockaday concentrates on her tomato dissection.
Students learn anatomy with hands-on experience.
Below are pictures of Mrs. Smithson's Anatomy and Physiology class dissecting a tomato. This activity worked on their hand-eye coordination with removing all of the skin and then making cuts on the tomato corresponding to the different planes of the body. This activity helped visualize what was learned earlier in the week.
Aaron Atkins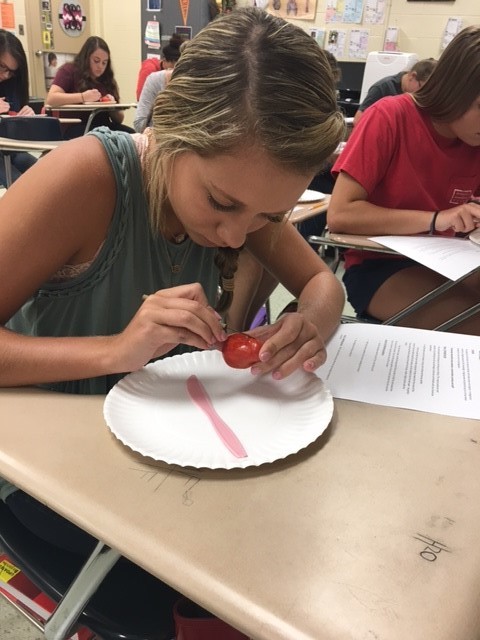 Emma Simons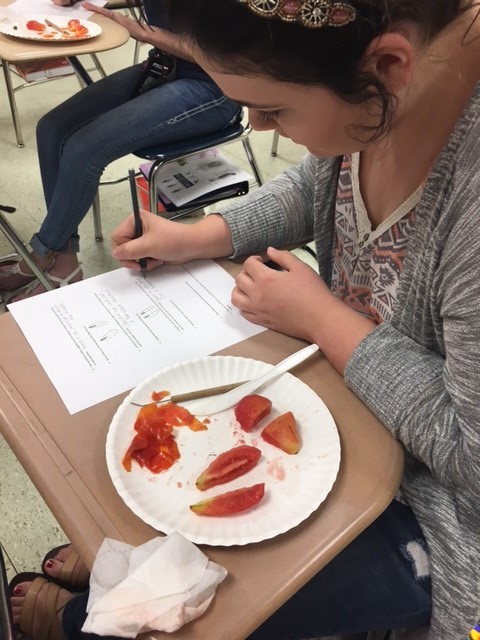 Kenzi Hockaday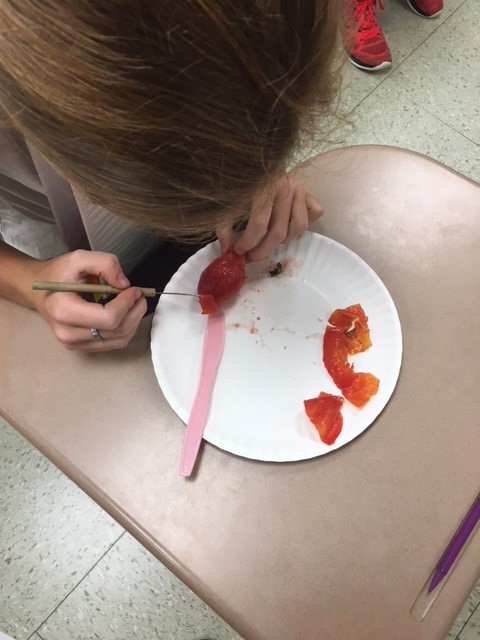 Haley Cope